Testimonials From Our Clients
Below, you will find testimonials embedded from various sites across the web where clients can leave a review for their remodeling contractor.
Our goal is to earn a 5-star review from each client we have the opportunity to work with. We do this by giving each client's project the time and attention it deserves. We take it 1 project at a time at Squared Construction!
Some websites don't allow for their reviews to be embedded. We also included our reviews left on HomeAdvisor below.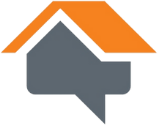 They were timely and professional.
Client Name: Tanesia A.
Date: 6/22/2020
Category: Remodel a Kitchen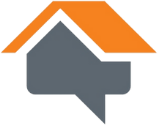 One thing I really noticed about him that other contractors don't do is he was on time, all the time, every day. When he was supposed to be there, he was there.
Client Name: Norma D.
Date: 6/22/2020
Category: Remodel a Kitchen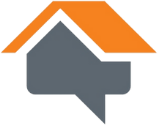 The condo had two major leaks without a known origin, leading to suspicion of mold and necessitating the rebuilding of kitchen cabinets and the potential of rebuilding a tiled-in shower. The Hernandez brothers not only paid close attention to what we wanted but controlled the demo and exploration of each site to minimize costs.
Through some crafty detective work and lending their experience, we discovered the source of the leaks in the master bath as well as the kitchen with minimal exposure or demo. The leaks, mold, and repairs were addressed in a time-efficient way as the brothers worked around their crowded schedule, sometimes staying late to finish the job assigned for that day.
As a result, we passed the mold inspection on the first try, we came in under budgets (we had other estimates for literally 3 or 4 times their final invoice) and on time as we were crunching up against some critical dates.
They are honest and will go the extra mile to produce a quality job.
With repairs of this nature, there were lots of paint colors and textures and surfaces to match and they did so artistically and without complaint and took the time to get it right. The condo came out perfect.
I wish I could hire them for my main house! I'd recommend them to anyone. Don't settle for the arrogant self-serving rhetoric of other licensed contractors who quote high on insurance jobs, nor should you ever hire an unlicensed hustler just on price. Squared Construction are licensed professionals who deliver wonderful work.
Client Name: Scott D.
Date: 1/5/2021
Category: Renovate or Repair a Home