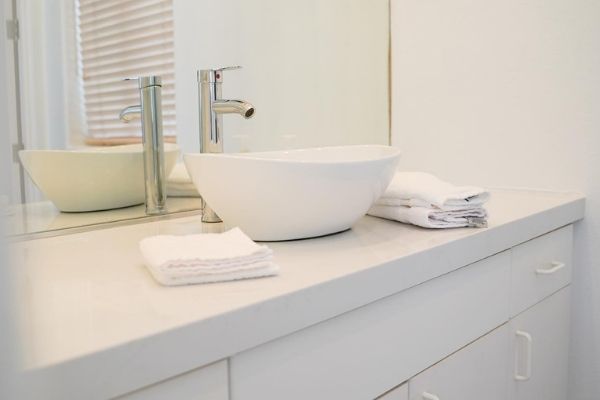 Bathroom Remodeling Contractor
Squared Construction remodels bathrooms in Palm Springs, Cathedral City, Palm Desert, Indio, Rancho Mirage, Bermuda Dunes, Indian Wells, La Quinta, and nearby.
Learn more about why you want us to perform your bathroom remodel below.
Custom Bathrooms
by Squared Construction
Bathroom remodeling options:
Make your bathroom larger
Add more counter space
New bathroom flooring
New countertops
New fixtures
Add a tub and/or shower
Add cabinet space
Replace an old mirror
Change paint colors
Let's make your bathroom make a statement!
Additional options are available!
Get started by contacting us!
Let's Revamp Your Bathrooms!
The skilled craftsmen at Squared Construction are no stranger to bathroom remodels. With 15+ years of combined experience between the company owners and the lead foremen, there is not much we have not already seen with renovating a bathroom in Palm Springs or nearby.
We love remodeling bathrooms because they make for some great before and after photos! It really makes us feel good knowing we improved this vital space for our clients. The smiles on our clients' faces after a completed project are our greatest reward.
Let's transform your bathroom from bland to grand!
Bathroom remodels often include replacing the flooring, countertops, refacing cabinets, adding additional cabinets, new light fixtures, and upgrading the shower, toilet, sink(s), and mirror. Squared Construction is happy to re-use anything you want to keep in the new design of your bathroom.
We perform small and large bathroom remodeling projects. If your bathroom is too small, let's explore knocking down a wall and making the space larger. Tell us what you have in mind for your bathroom and we'll get busy preparing your estimate.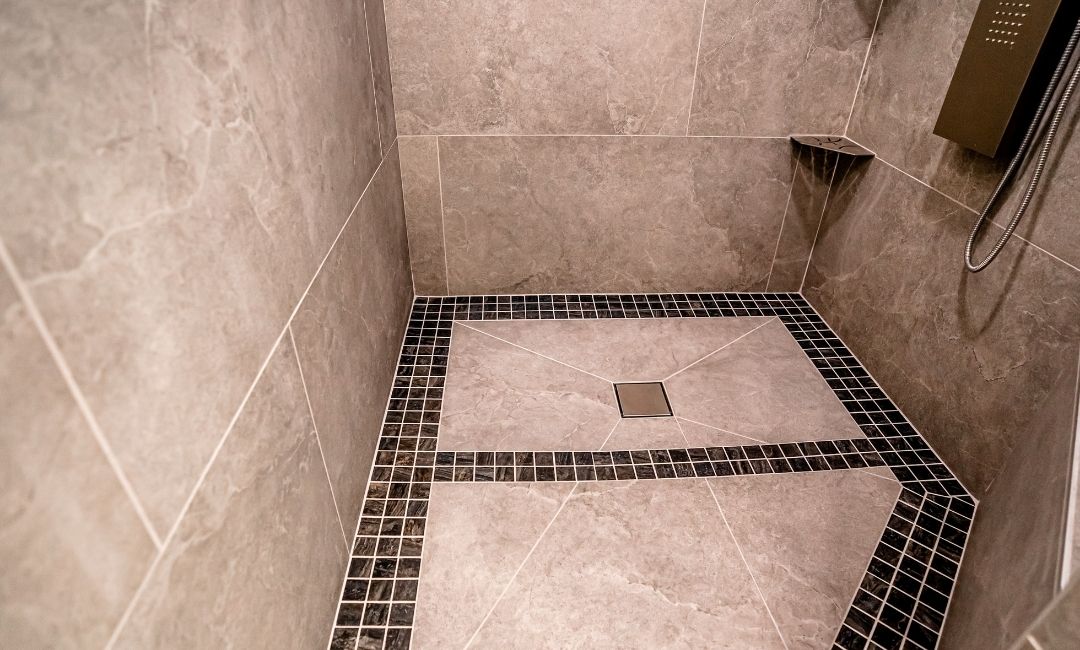 Why Choose Squared Construction For Your Bathroom Remodeling Project?
Please reference our completed bathroom remodels by checking out our projects page and read our reviews to hear what our clients had to say after hiring us as their general contractor to perform their bathroom remodel.
Here's why we think you should hire us:
We have over 50 years of combined experience remodeling Kitchens in and near Palm Springs.
We really listen to our client's wishes and requirements and create a design to match while staying within their budget
We only work on 1 large project or 2 small projects at a time. Your kitchen remodel won't be delayed because our crews on are other jobs!
We know how to communicate. You'll get frequent updates as before and during your project, and we are going to follow up with you after the job is finished.
We clean up our work area at the end of each day. Most of our clients are currently living in their homes while we work.
We are licensed, bonded, and insured. View our official documents.
You will have a dedicated crew on your project, which will include at least one of the company's owners and Jesus, Squared Construction's foreman.
Our Bathroom Remodeling Project Photos
From small-scale remodeling projects to larger and complex bathroom remodels, we do them all at Squared Construction.  Don't forget to ask us about money-saving options when renovating a bathroom – we have industry secrets we can share with you!
When you choose to work with Squared Construction on your home's remodel, you'll have the advantage of working with a flexible and knowledgeable contractor team that has proven to complete jobs on time, within budget, and to our client's satisfaction time after time.
Read Squared Construction's general contracting service client testimonials. Why stop at your bathroom? Learn more about our kitchen remodeling service.